There's a few things I really love: cartoons, DVDs, and Teenage Mutant Ninja Turtles. I got a copy of UK release of the M.A.S.K. cartoons today in the mail, and while I was looking through them, I noticed that they had really cool art for the DVD menus.
Now, I figure that these don't get much attention these days. Most people are streaming, and so they never see the special content on a DVD, or actually stick it in to navigate through it anymore. I rip all my cartoons myself and have them on my Plex server and watch them that way.
But, getting a look at the menus is not really something that's going to happen. So looking at the M.A.S.K. ones tonight, and taking screenshots of them, I was browsing through my pictures folder and saw that I had some TMNT ones that I pulled from an ad on one of the other discs.
I love archiving stuff, especially data that is going to be buried in the sands of time, and making that available to anyone who wants to look at it. So I went through the entire series of the 2012 version of Teenage Mutant Ninja Turtles and screenshot all the DVD menus. They are pretty cool, and it's good to see the art on there too, someone obviously put some time and attention into having to do these, and I feel like they shouldn't have to remain lost and completely undiscovered.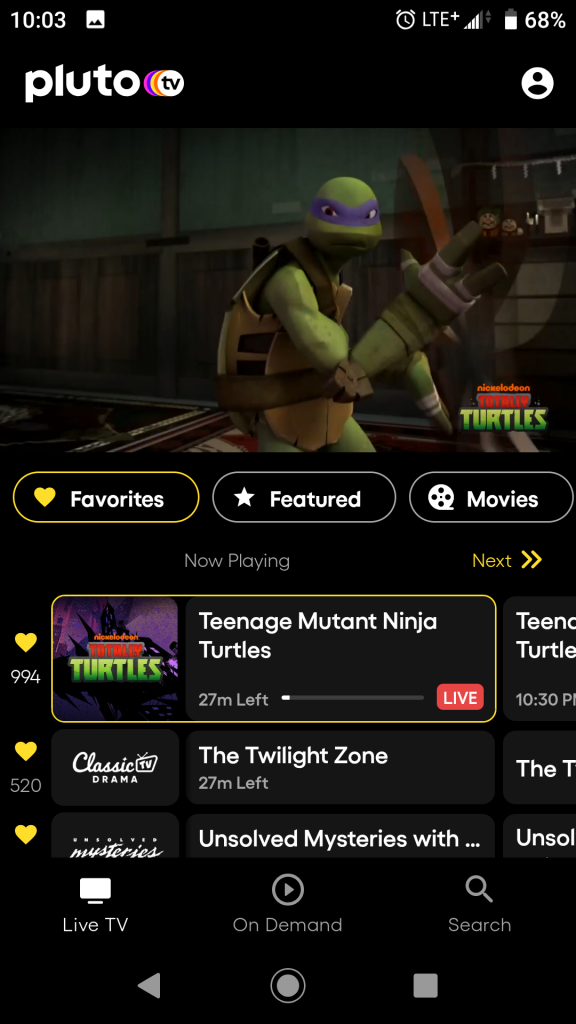 A very important sidenote, that Pluto TV has a Totally Turtles channel, and you can stream TMNT 24 hours a day, for free! I have this channel favorited on my account, along with The Price Is Right and Star Trek. Pluto is pretty rockin. Paramount Plus recently added season one of TMNT, too.
For the TMNT releases, I had only partially glanced at some of the special features on there. Almost all of them have "Mutation of a Scene" which shows the storyboards of part of an episode, and then how they add the graphics to it from start to finish. Pretty cool, but not really my thing. However, I did find a couple of things that I had no idea existed at all. There are two "Channel 6 News" reports which I'll post in a second here, then a featurette that's 20 minutes long, and finally a music video from the Turtles.
You'll notice with the TMNT ones, there's a lot of continuity in the menus, they all keep a similar display sequence and they flow easily from one season to the next. You could hardly tell that these are released years apart — although season five definitely sits outside on its own. Someone (or more likely, some people) put some TLC in this, though.
I'll start with the M.A.S.K. covers and go from there: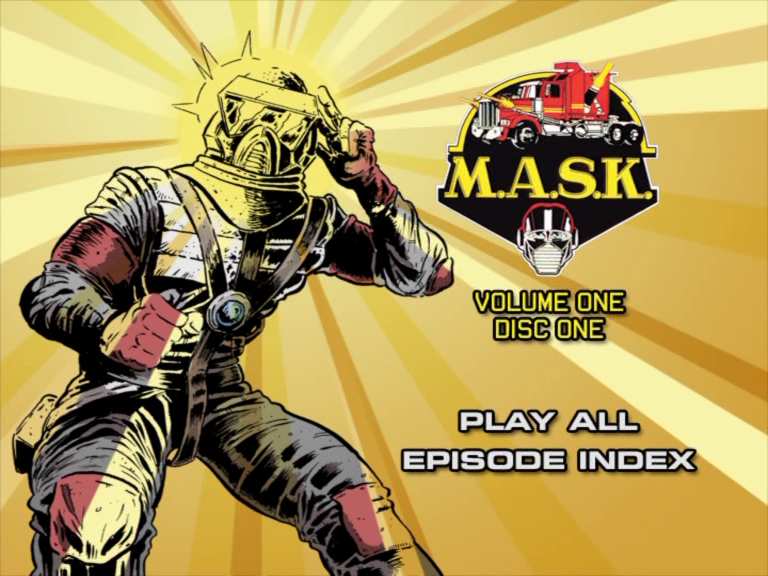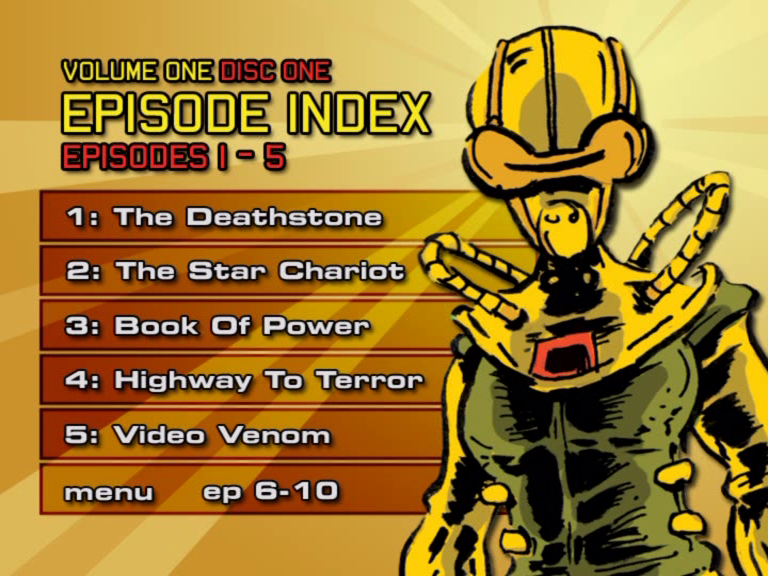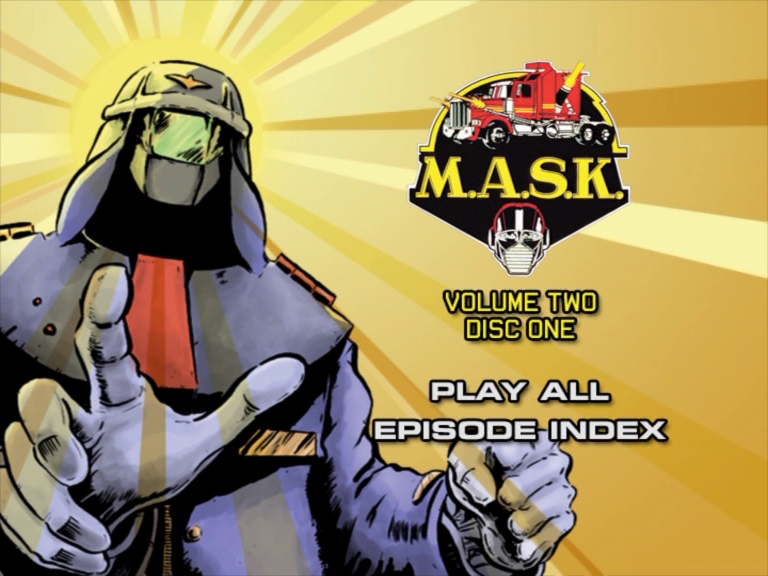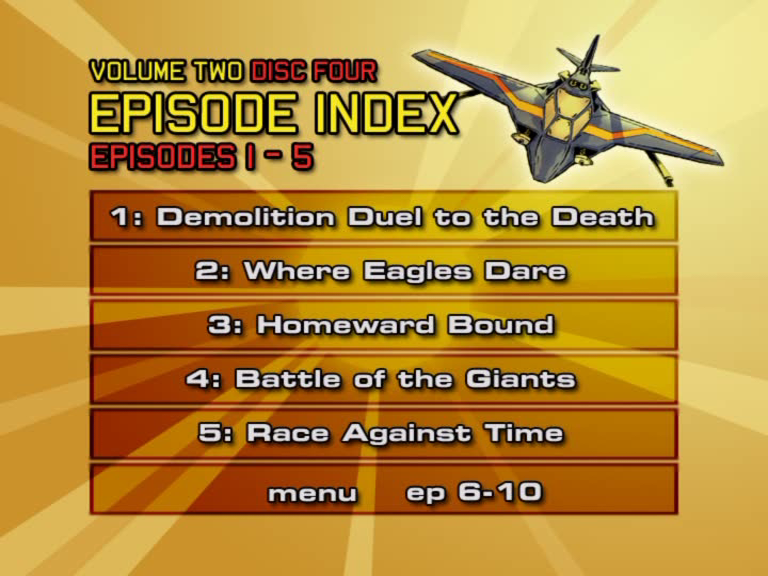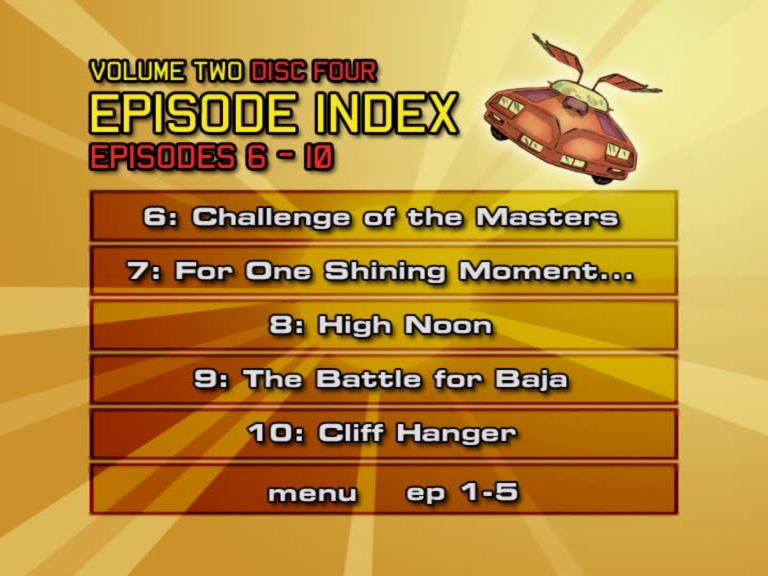 Shout Factory sells M.A.S.K. on DVD, and claims it's the complete series, but it's not. It's all of season one. This second European one I picked up has the second season, which is only ten more episodes.
Okay, that said, let's dig into some TMNT!
First all, I have the videos. On the very first one (Rise of the Turtles) there is a karaoke video of the theme song! Pretty awesome. Here it is in all its glory!
What I was really surprised to see were two Channel 6 News Special Reports, original content, each one is three minutes long. They are hilarious. 😀
There's also a video game trailer one of the discs:
There's a second video game that actually came out called Danger of the Ooze. I have that one on PS3.
Finally, there's a twenty minute featurette called "Kicking Shell and Taking Names" and you can watch that on my site as well here. One thing that's cool about this one is that canonizes that the Turtles are fifteen years old when they first go above ground into New York City. I thought that was kind of cool to add.
Now with all that introduction aside, here are all the DVD menus for TMNT 2012, in sequential order. 🙂 Enjoy!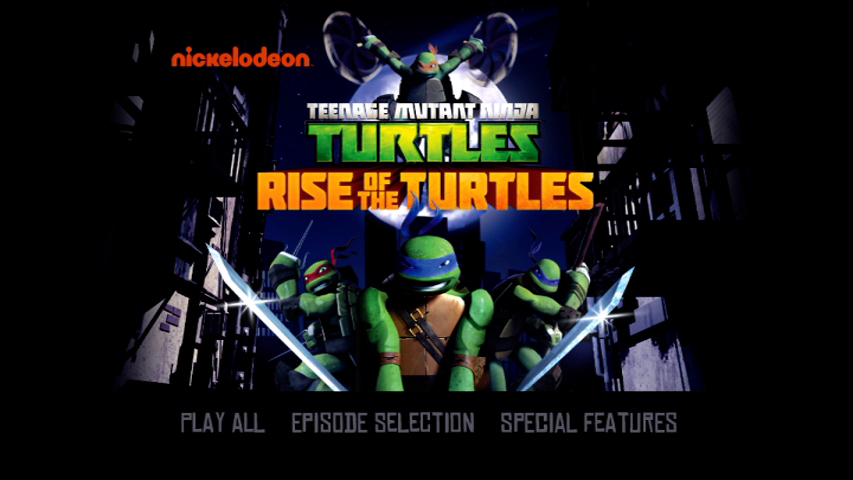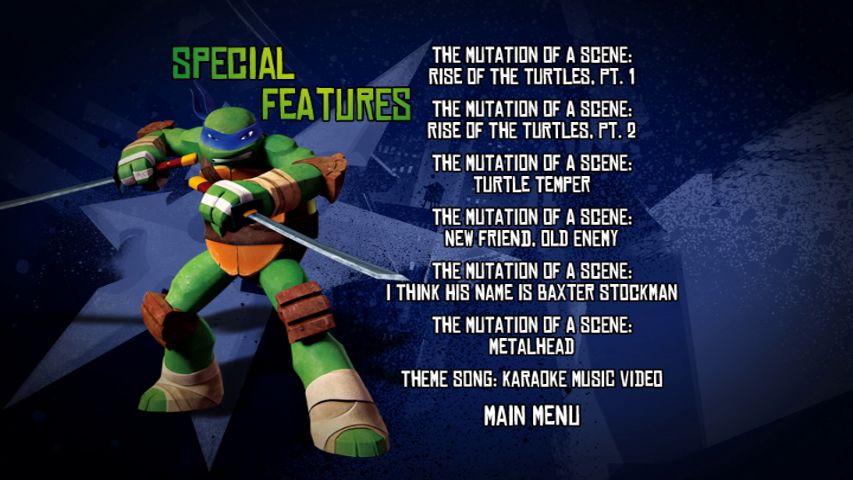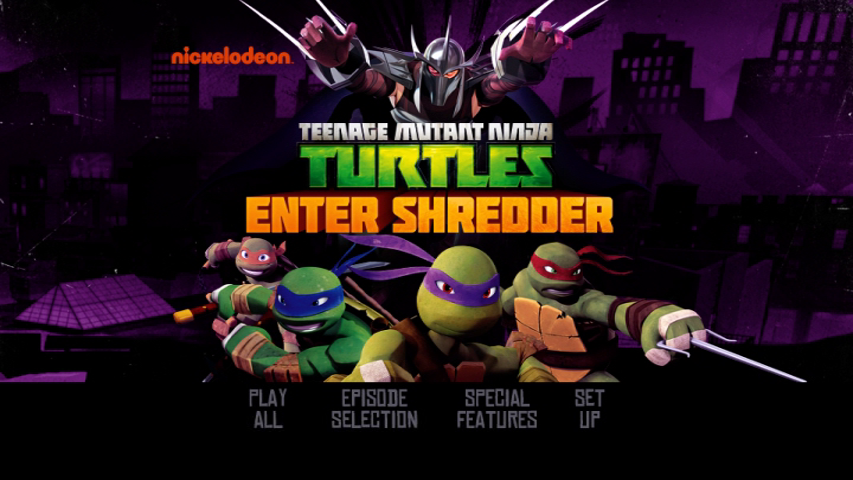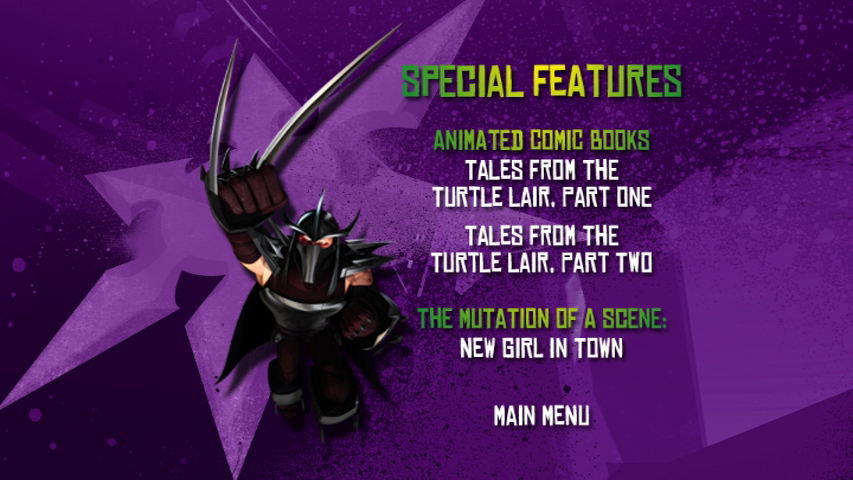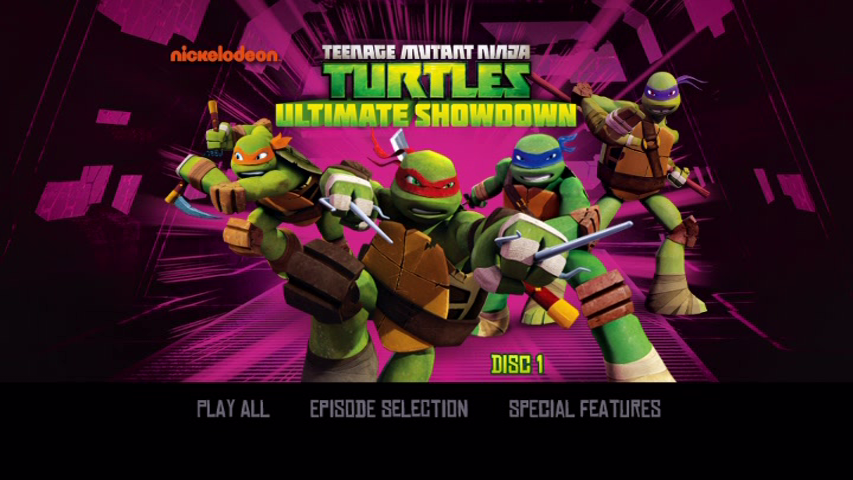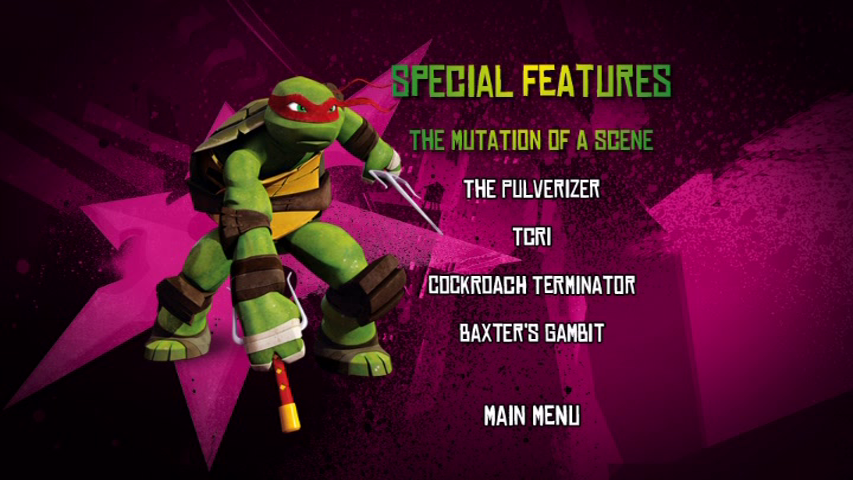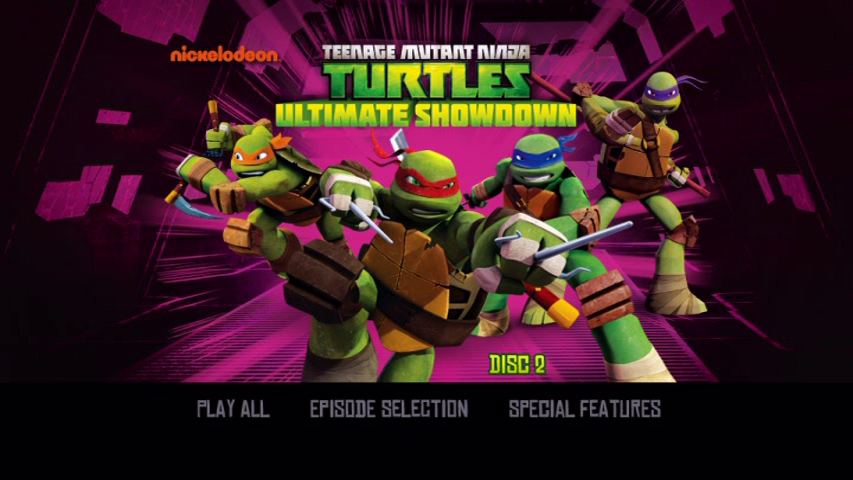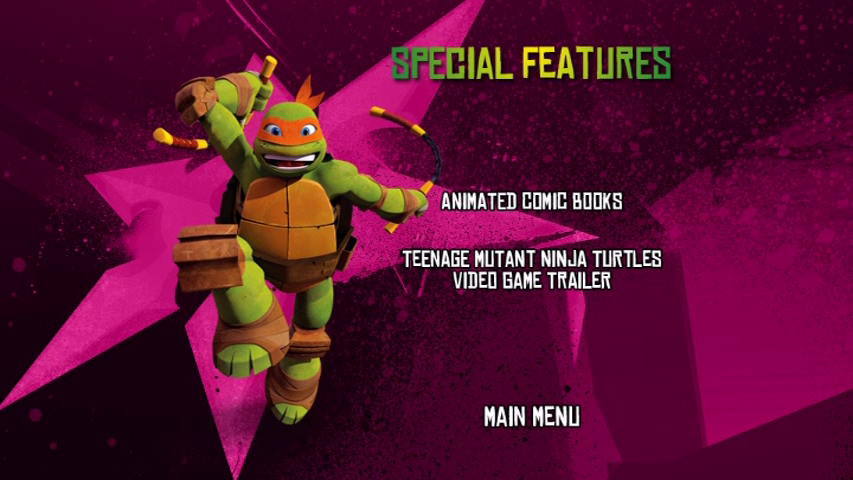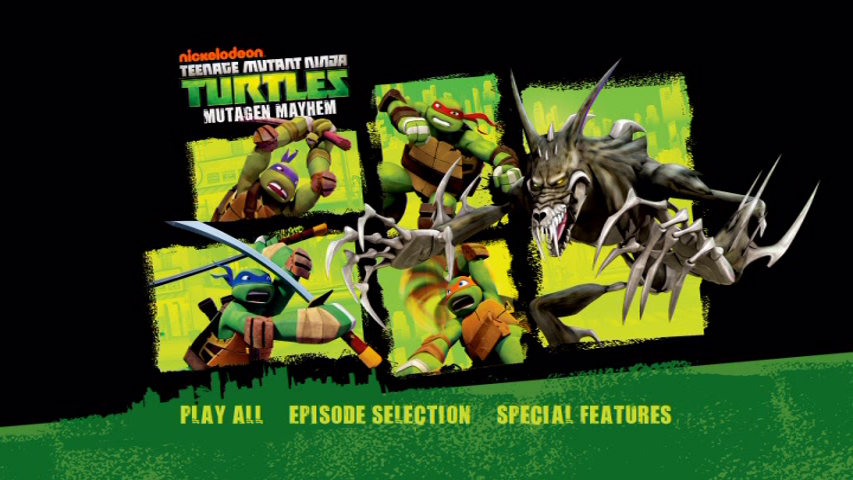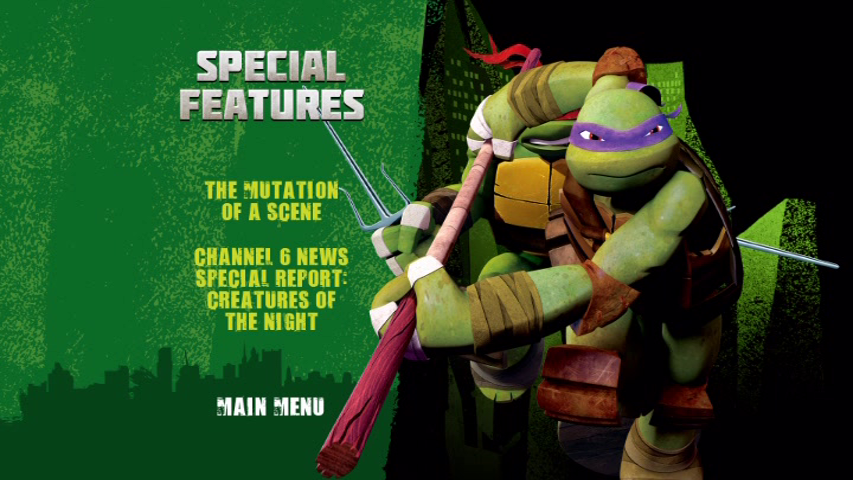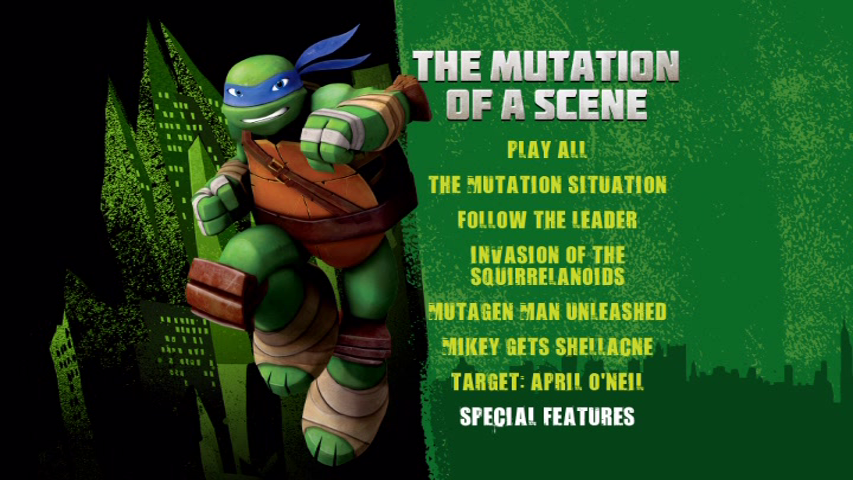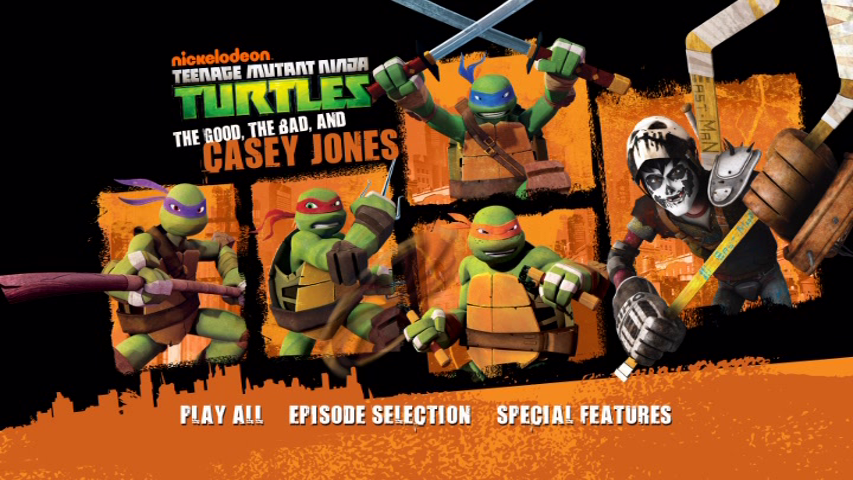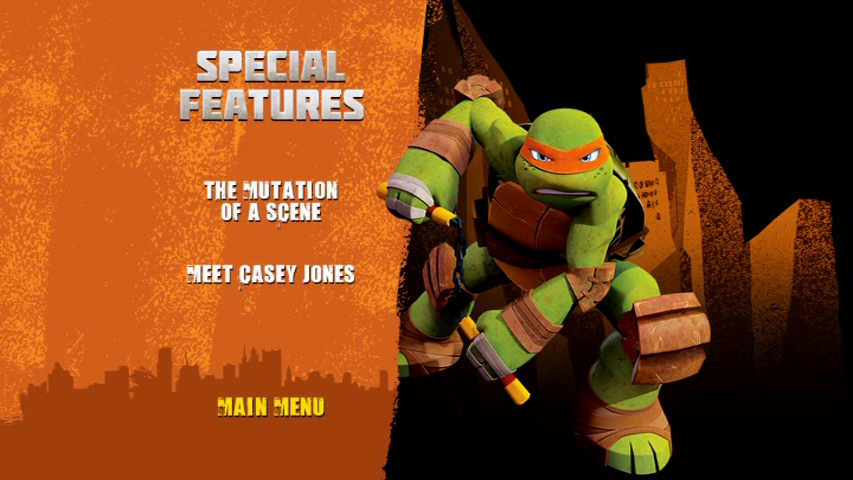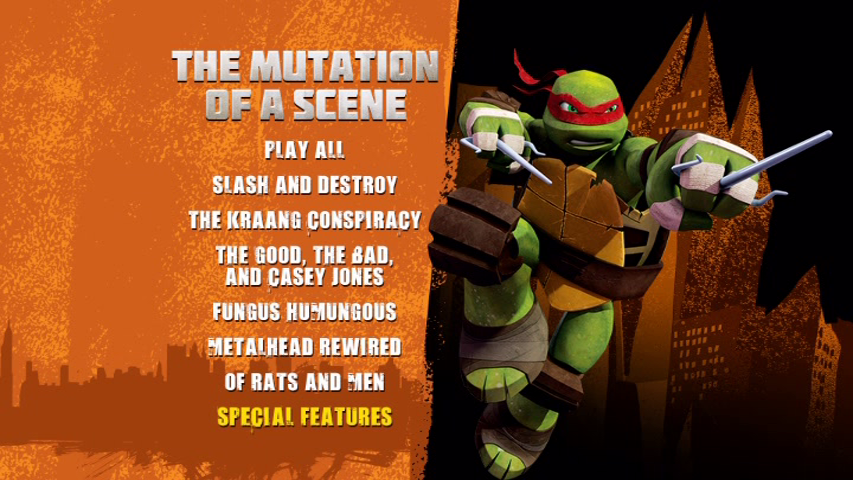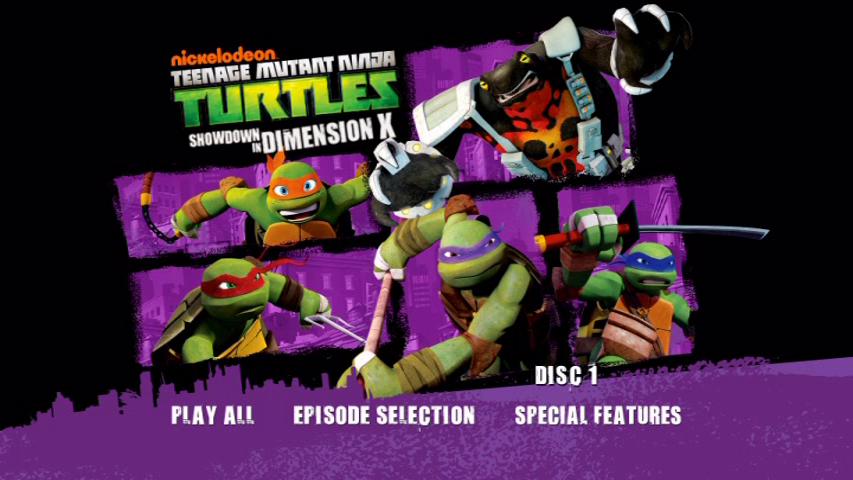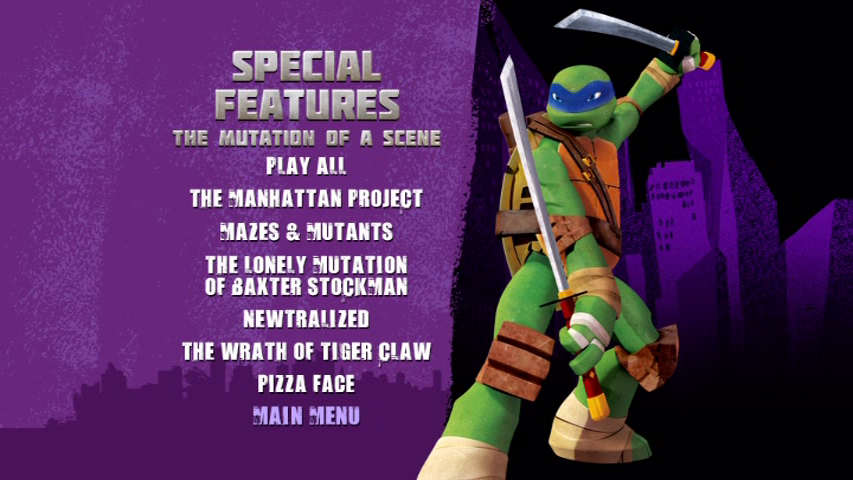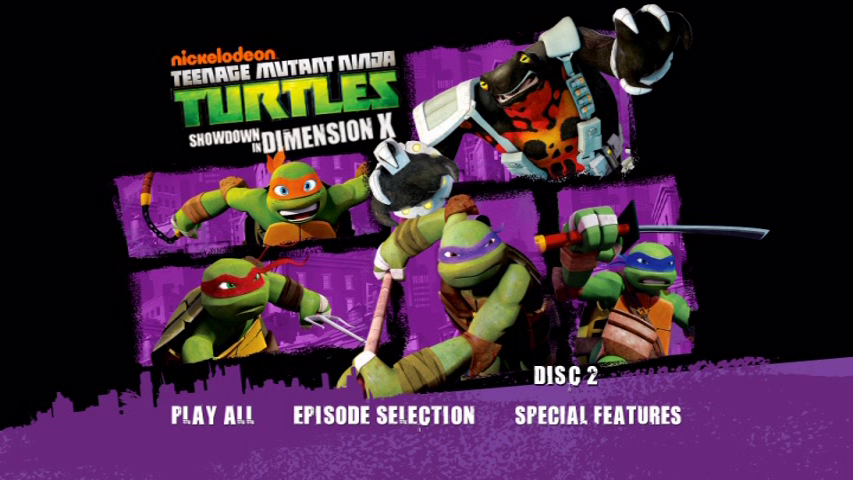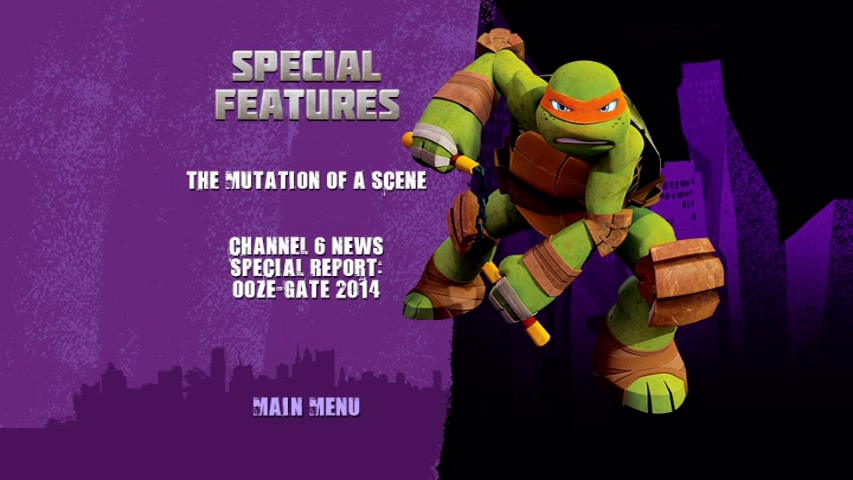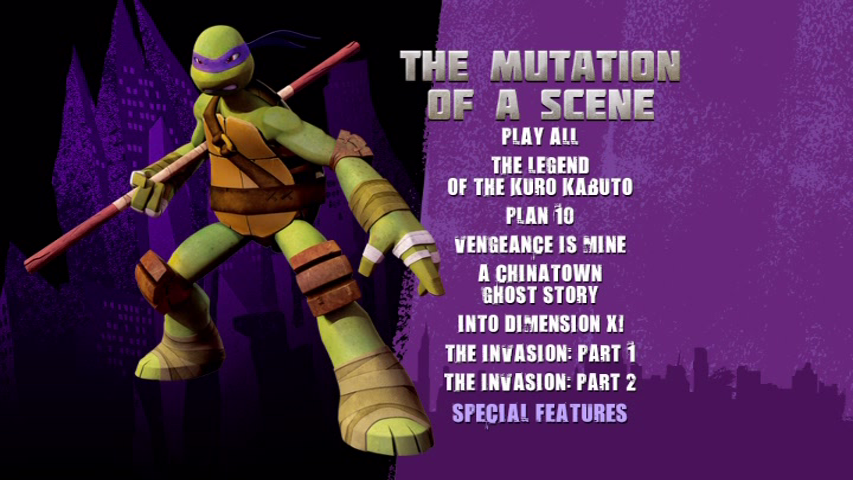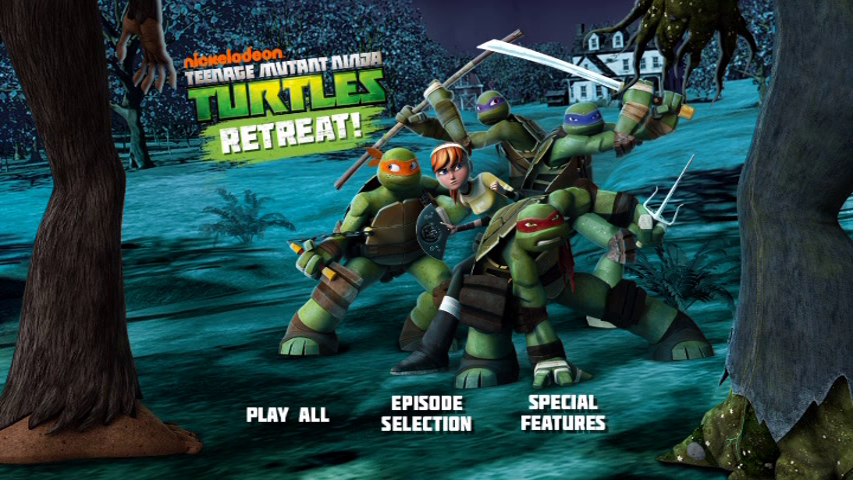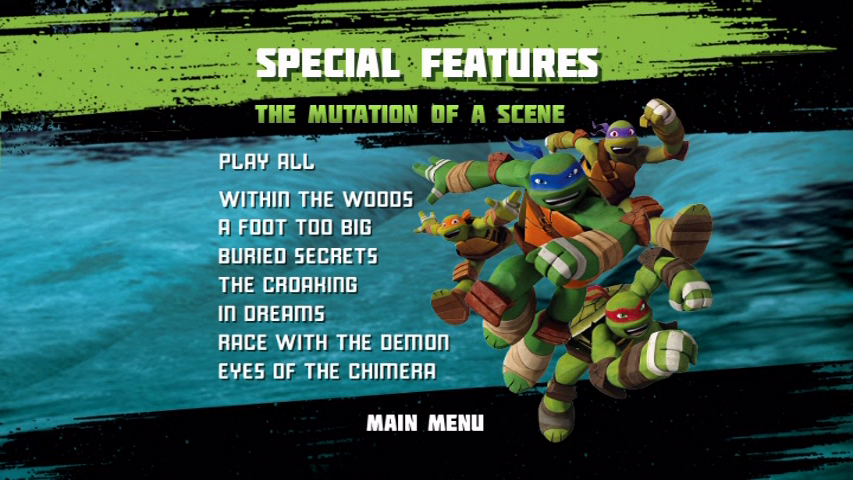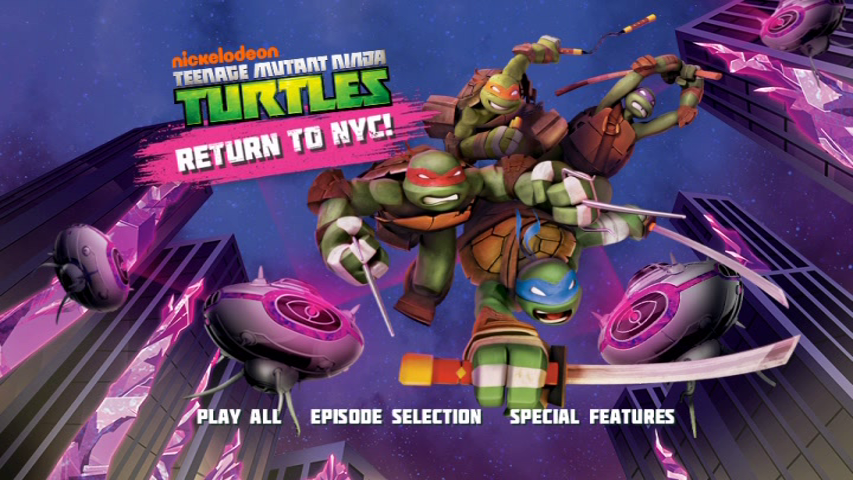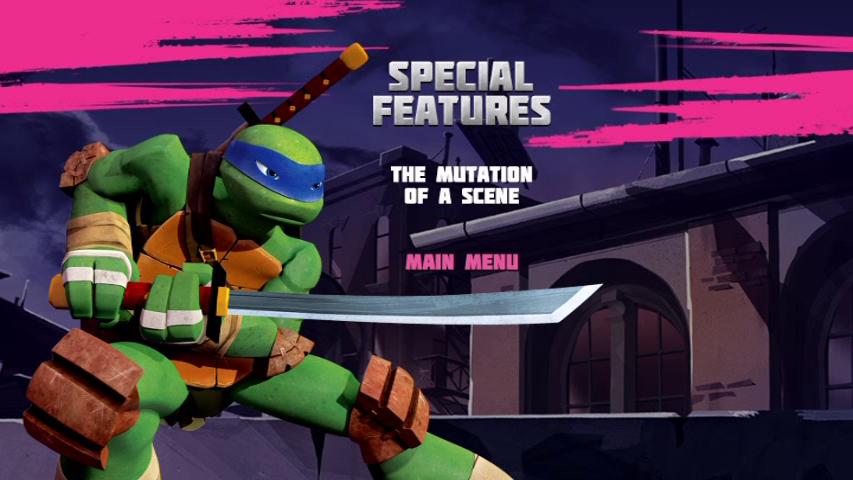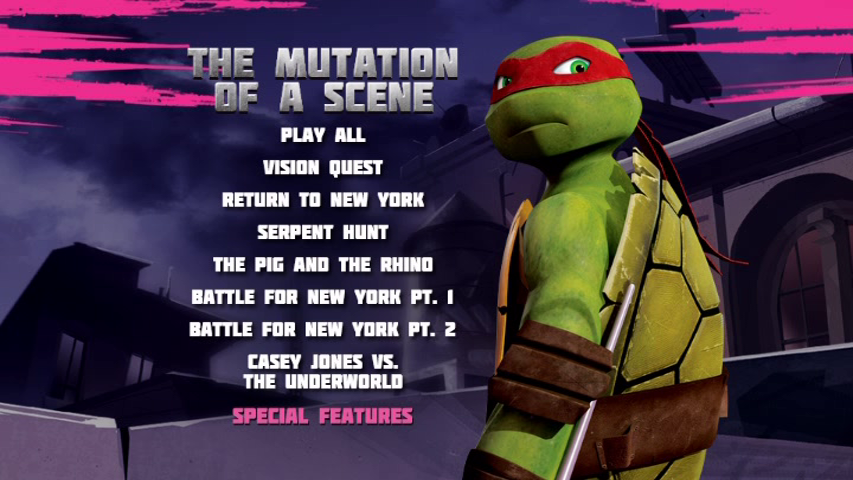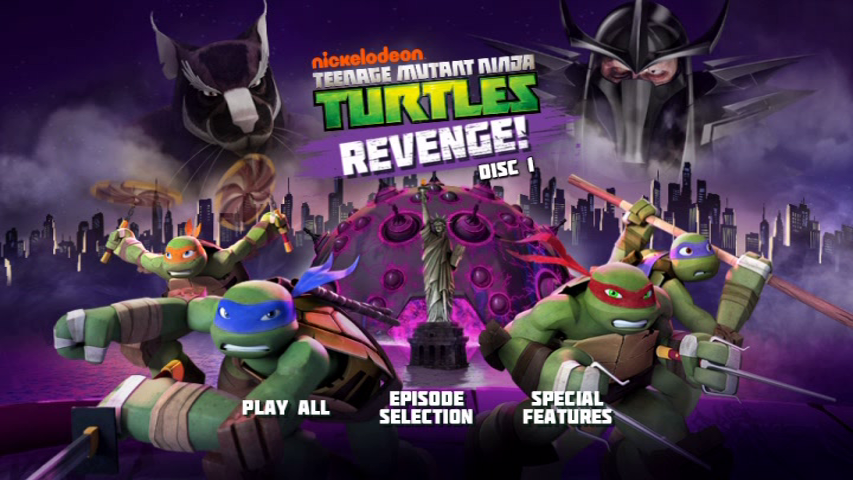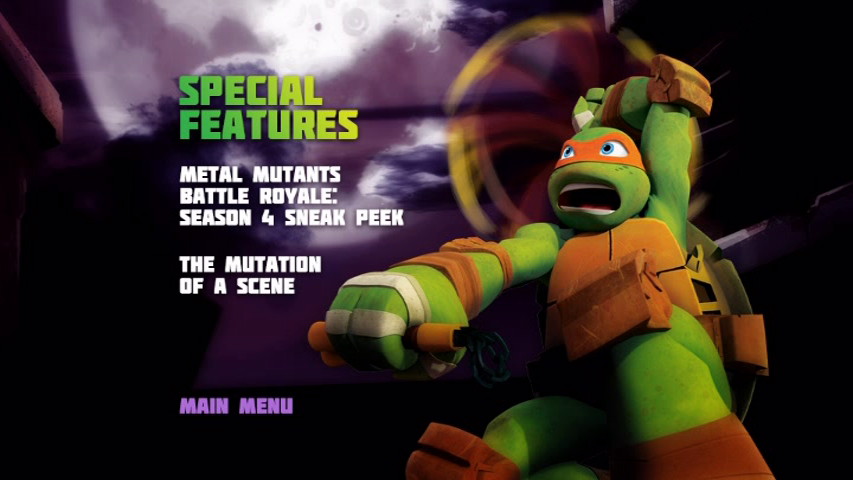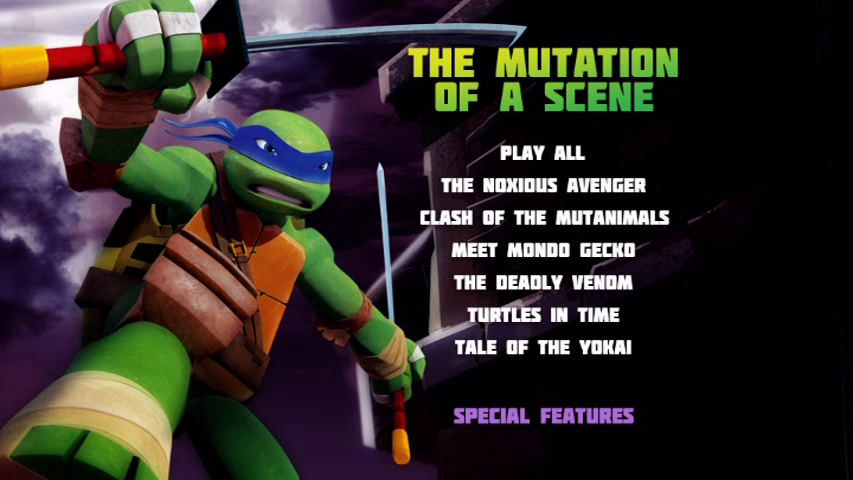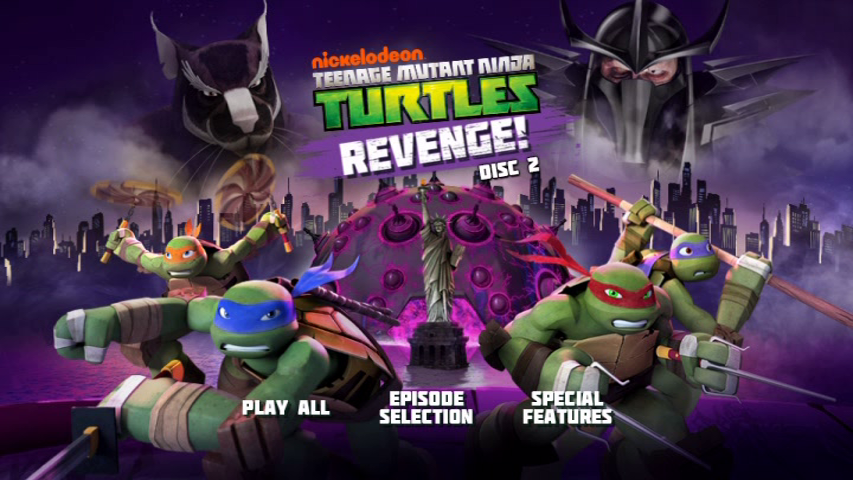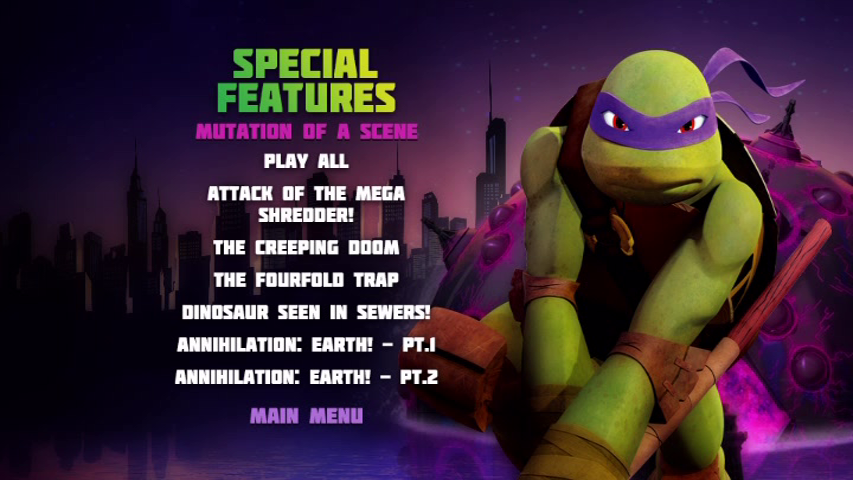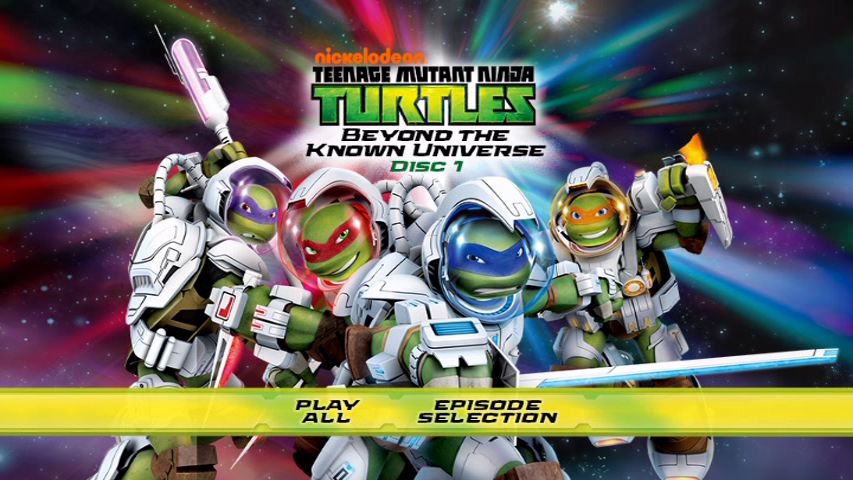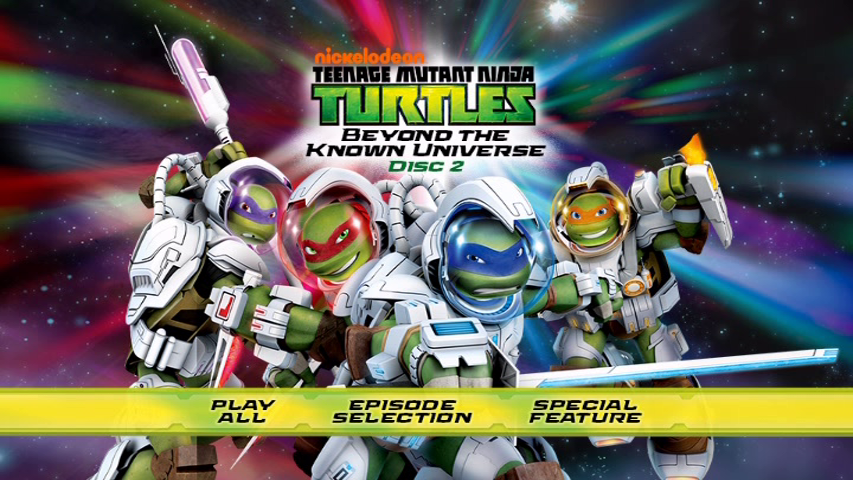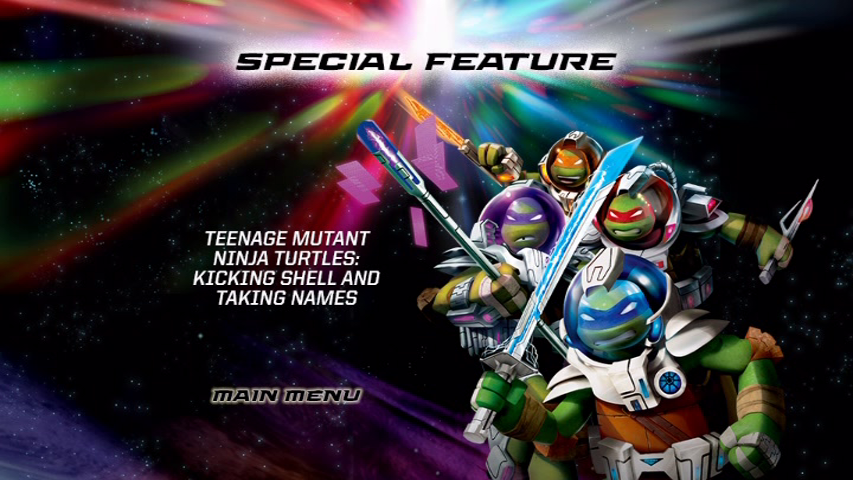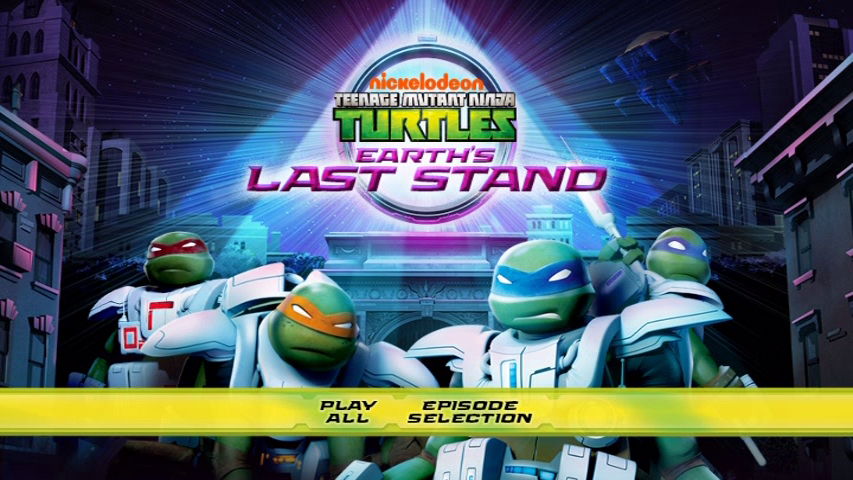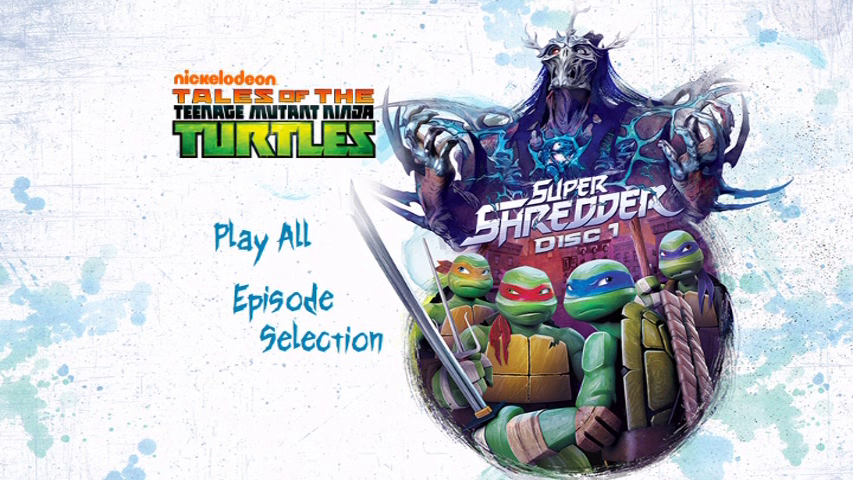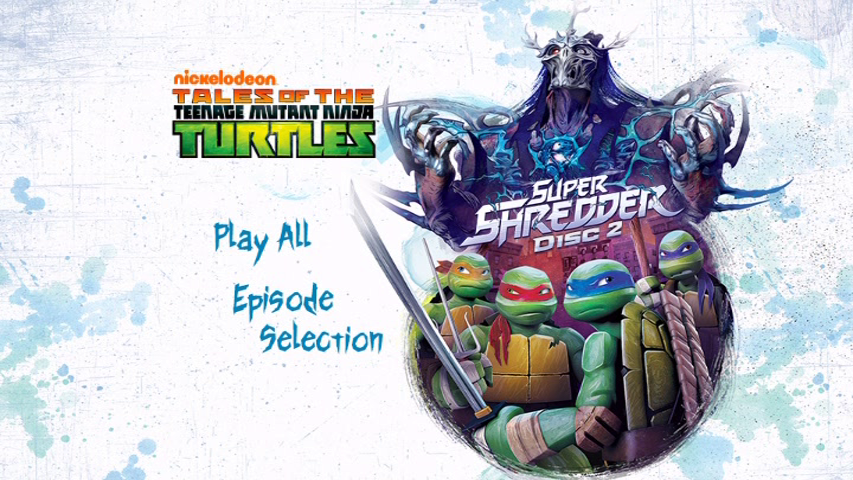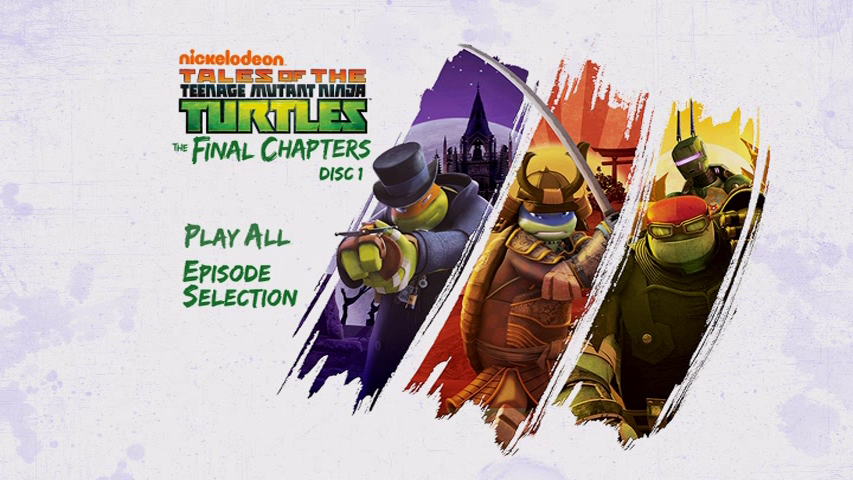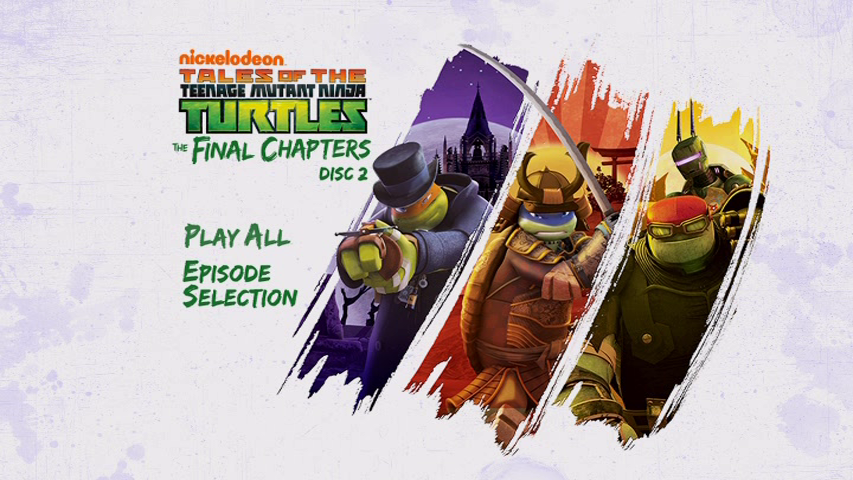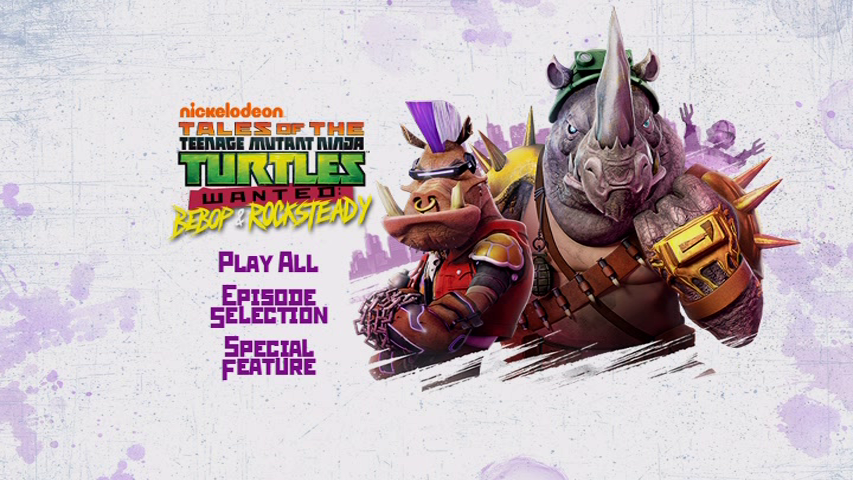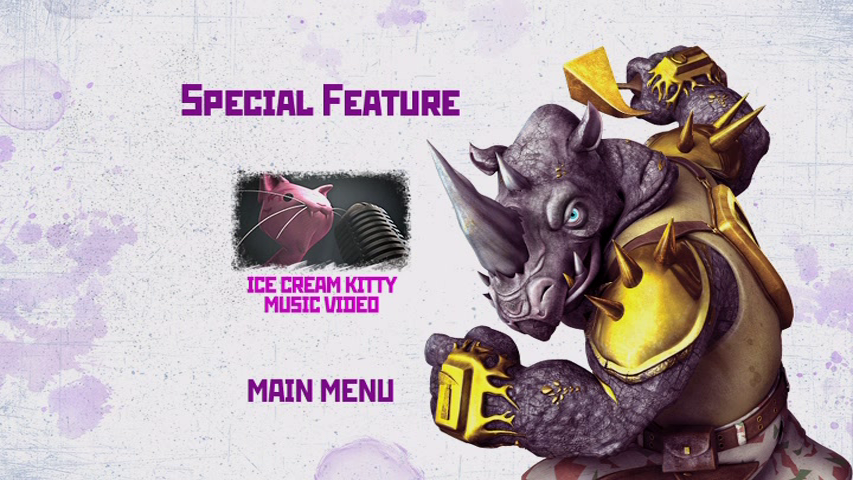 And that's it! Thanks for coming 🙂